Cash Remittance from SO to Cash Office/Head Office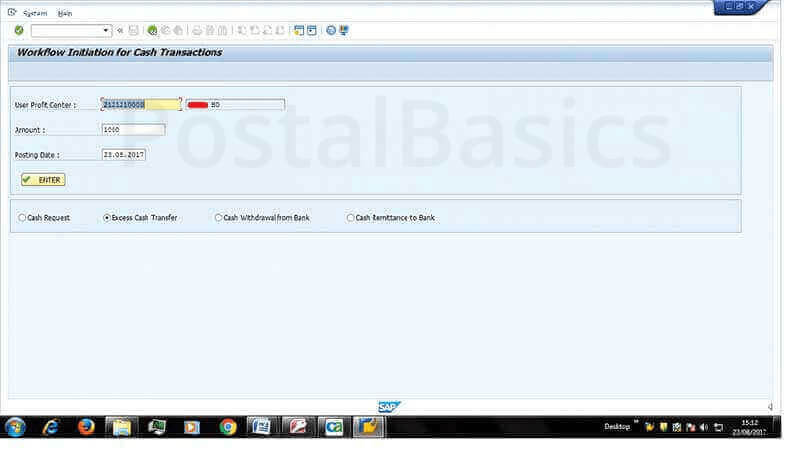 Each Post office has its maximum cash limit. If it exceeds the limit then you will have to send the cash to the concerned cash office. So, here is the procedure for sending excess cash to Head office or Cash office.
New Method
Enter the T-code ZFFV50 in SAP module. This window will appear,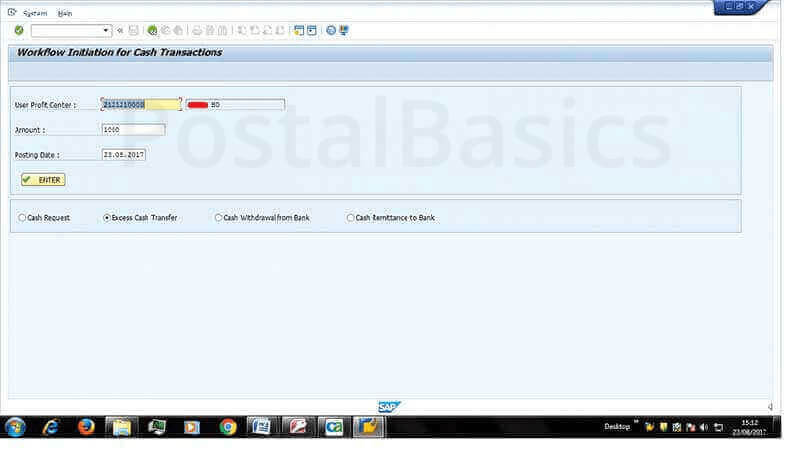 USER PROFIT CENTER | enter 10digit profit center of your HO/CO Amount | -Eg.20000/-
Now, select EXCESS CASH TRANSFER button. Then, click on Enter.
This window will appear,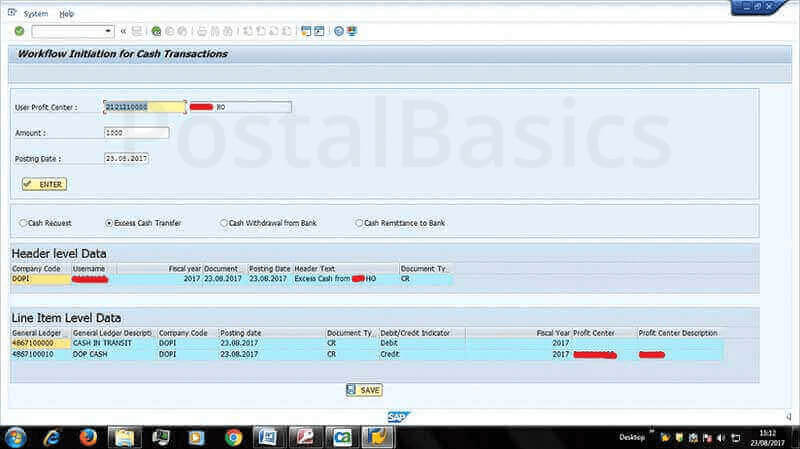 Click on Save button.
Now the supervisor will release this amount.
Go to Inbox >> workflow >> click on "Release excess cash from x office" >> Click on Release >> type OK (some message)
This is how you can send excess cash message through the system. The message will directly go to your concerned cash office. Further process will be carried out at HO/cash office.
Thanks for reading.