How to apply for GPF withdrawal in CSI Post Office?
16 Nov 2018
General Provident Fund (GPF) account is a provident fund account which is available for government employees. One can become a member of the fund by contributing a certain percentage of their salary to the account. The accumulations in the fund is paid to the employee back at the time of superannuation or retirement.
Applying for Leave, Downloading Salary Statements, Claiming TA bills, GPF withdrawal, etc., can be done in Employee Portal.
Employee Self Service
Login to SAP, enter T-code zdop_main and select Employee Portal. Select the Employee Self Service menu to find Employee Payment Options as shown in the screenshot below.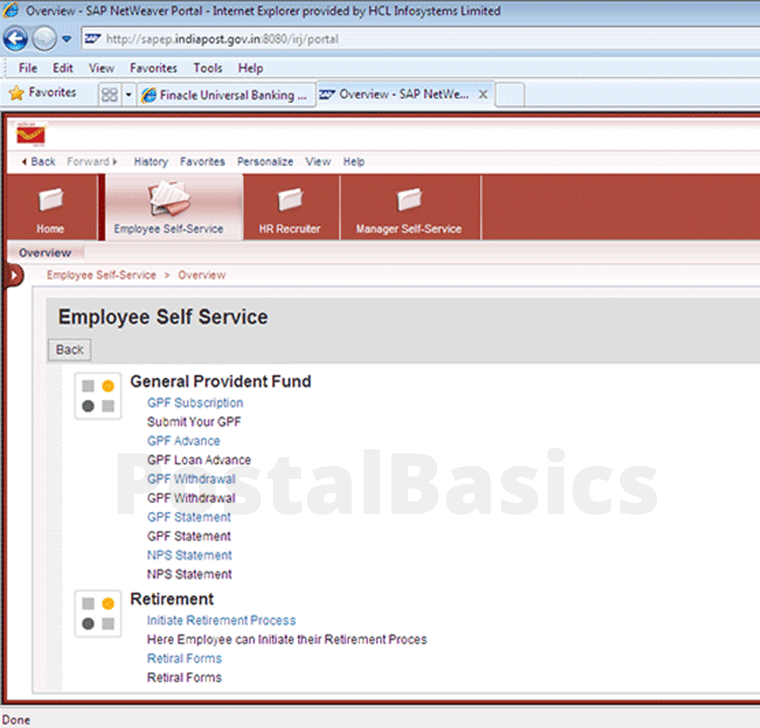 Fill GPF Details
Click on GPF withdrawal. You should see the following screenshot.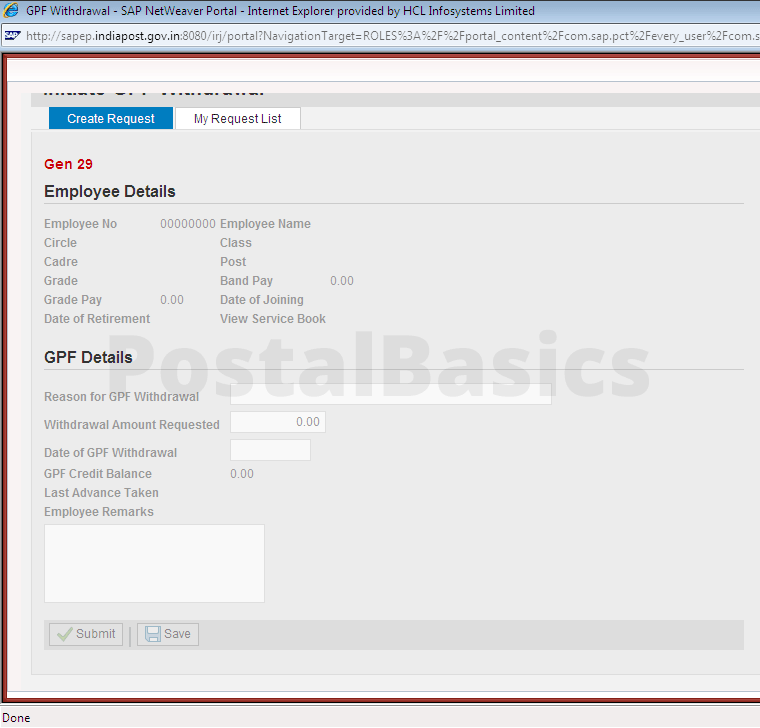 In this window, fill the following.
| | |
| --- | --- |
| Reason for GPF withdrawal | Select one of the reasons |
| withdrawal Amount Requested | Fill the Amount Requested |
| Date of GPF withdrawal | Enter the date of application |
| Employee Remark | Fill it if required |
Now click on Submit. A notification will be shown saying Request Submitted Successfully.
Postmaster Approval
The request will go to the concerned Postmaster's inbox. After the approval of Postmaster, the request will go to concerned division head i.e SP.
Further processing will be done at DO/HO.
GPF request cannot be generated during the month end because of the payroll generation.