How to Book VPMO in CSI Post Office? - DPMS Process
23 Feb 2018
In this article, I will be explaining how to book Money Order of VPP/VPL after the delivery.
This is a sub article of DPMS
In the old system, as the VPL/VPP articles were delivered at postman module, the data will be available at Point of Sale and Treasury module for further process. In POS, we used to book the VPMO and adjust the amount with the Treasury. But in CSI, once the VP article is delivered then, we can book the VPMO in the DPMS module itself. The Supervisor has to book the Money Order after EOD.
How to book VPMO?
Go to SAP main screen or type the T-code zdop_main. The following screen will appear.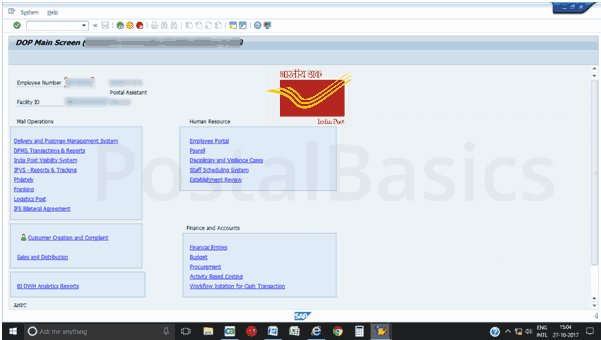 Now, click on DPMS transaction and report. The below image will be shown.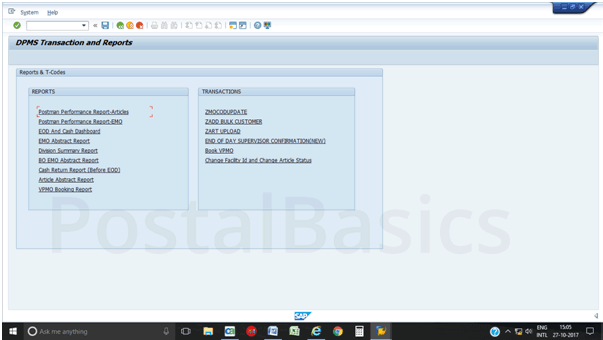 Here, click on VPMO BOOKING link. It will redirect to below screen.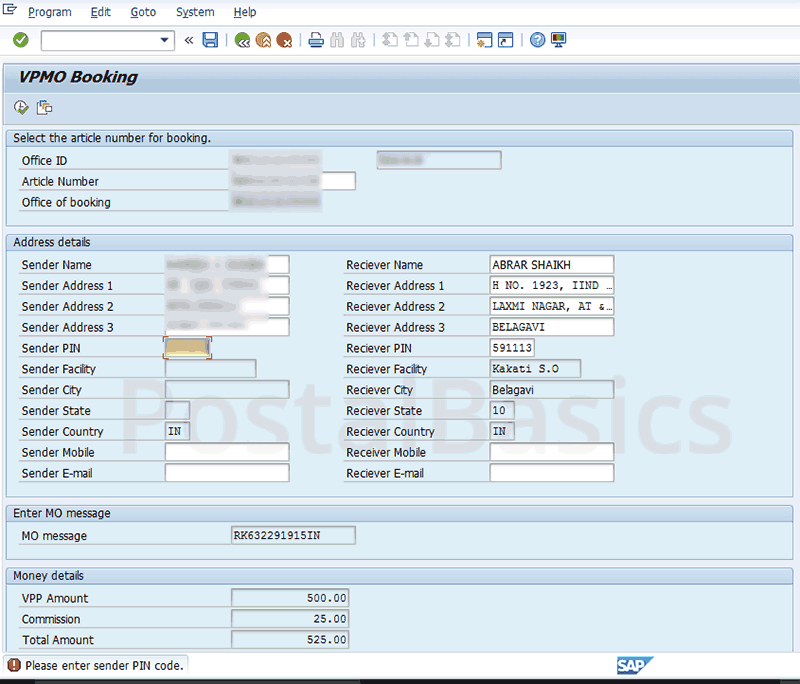 Enter the Article Number to be booked and hit Enter button. The remaining detail will be filled up automatically (if you have entered the details during zart_upload).
Enter the sender pin code and click on Execute button. It will show the message as "do you really want to book the article". click on OK. A 15 digit VPMO number will be generated.
This is how you can book the vpmo.