How to perform zart upload? - DPMS Process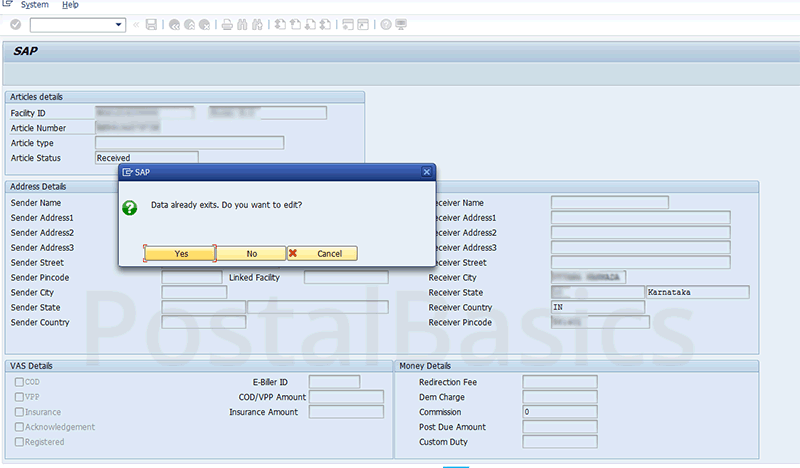 In CSI, all the COD articles and VP articles are treated as normal articles. Be cautious about COD articles because you have to change the article status and add the COD/VP amount before invoicing to the beat or to the BOs. If any insured article is received as normal then you have the option to make as insured also.
You can change the article type if any article is received as a speed but actually, it is a registered article (In CSI, sometimes it happens so, speed article may be invoiced in a registered bag or vice versa).
In some cases, you may have invoiced the article to the beat but it is not showing in the delivery slip and if you find the article, it might show as taken out for delivery. In such cases, you can change the Article Status as Received in the same option.
Once all the post offices are migrated to CSI then this option may becomes redundant.
This is a sub article of DPMS
ZART_UPLOAD
Go to DOP main screen >> click on DPMS transaction and report >> click on ZART UPLOAD. Or type the T-code zart_upload. You'll see the following window.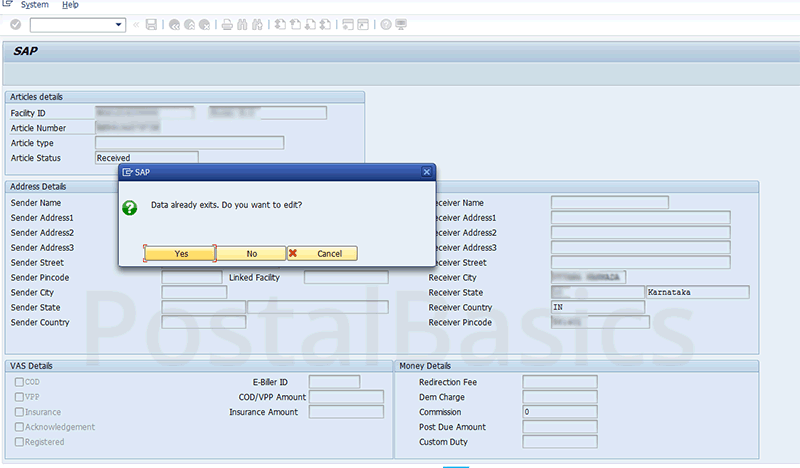 Now, scan the article number. It shows a message Do you want to edit? Click on yes.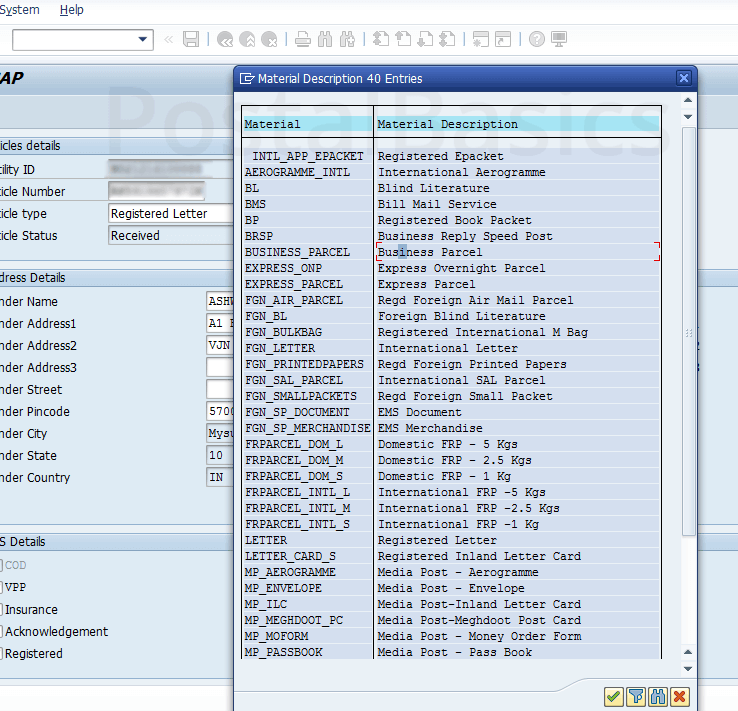 Select the article type by using the search button. You can see a list of article types here, select the proper type.
I have taken VPL for example. For VPL select the type as Registered Letter.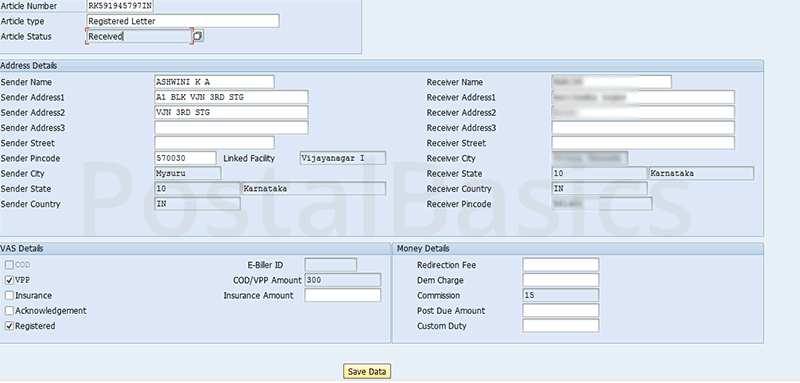 Enter all the details of the sender and the receiver with the pin code. Click on the check mark on VPP and enter the amount of COD/VPP article.
The commission will get updated automatically. If it is a COD article then enter the E-biller ID. If it is an insured article then, enter the insurance amount. Now, click on Save Data.
This is how you can change the article status using zart-upload.